A Veteran of War
July 9, 2010
Beautiful

are his eyes.

Much like his world used to be.

Look past the mask

and into his heart,

and then you truly will see

his dark, mysterious soul.

Look into his past,

and the truth shall arise.

Where his heart should be

there is a hole.

So much pain in his past,

so much hatred and death.

His heart has been crushed

too many times.

He will never know love,

for around him is a wall

that no one is willing to climb.

Once a beautiful child,

now a tortured young man;

innocent and strong-willed no more.

A quiet, fragile soul,

desperate to know love:

nineteen years old

and a veteran of war.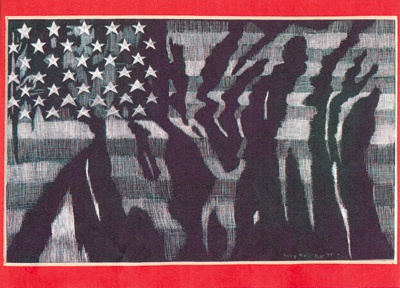 © Haley M., Ellinwood, KS