Save Me-Morning Coffee
July 12, 2010
Monday, July 12
Morning Coffee

The beginning of the week greets me like the smell of my mother's morning coffee.
It wafts through the house.
Riding on the drafts that dance around my home.
I sit and watch my mother drink her beverage.
I sit and wish I could have one, maybe just one sip.
But no.
I am too young, my mother says.

My puppy, Toast, jumps onto the bed and knocks the cup out of my moms hand.
It falls,

falls,

falls,


falls,
Until it hits the ground with a Splat!
Brown liquid covers the floor and the wall.
A new paintjob.
Looks better than the ugly wallpaper we have up now.

Flustered, my mom cleans up the mess.
I offer to help her but she doesn't let me.
I look at the coffee covering the floor,
I wish I could have had some of that coffee.

The coffee is an energy drink.
My mom must have her energy every morning.
Just like a robot must have its oil.
Coffee makes my mother well oiled.

The coffee on the floor looks like blood from a crime scene.
Like the ones my mother watches on tv.
While she drinks her morning coffee.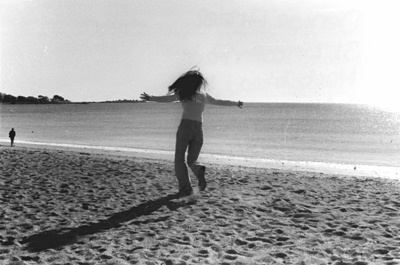 © Denise A., Marblehead, MA