All I Do, To Be Beautiful
July 9, 2010
All I do, To Be Beautiful
A little nibble here
A little nibble there
Just to keep the prying eyes away.
No one needs to know.

The growl haunts you
Day and night,
That tiny rumble
You hear while you lay in the dark.

The excuses use to be none existent
Now the just slip out like an every day sentence
Oh I already ate, don't worry about it I'm full.
No one has to know.

The flowing shirts to hide the prodding ribs.
The loose sweatpants to cover up the boney knees.
No one is the wiser.
Until that one day comes.

People ask are you ok
You smile and say yeah I'm fine.
You fool no one.
Everyone knows.

All those things you did to hide
Crumble away.
Everyone watching your every move,
Just waiting for you to break.

It becomes to much,
All the stares, and whispers.
They dive you into a deeper spiral.
Thinking, maybe just maybe I need to skip that one meal.

Looking into the mirror you see ugly.
That fat little girl you once were.
The flashbacks of everyone laughing and pointing,
Drive you to just one more time throw up that invisible meal.

No one needs to know that I don't feel beautiful.
They have no idea what I am going through,
Do they know,
All I do to be beautiful.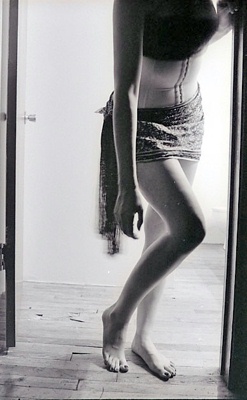 © Alexandra K., Chicago, IL