Desire
July 8, 2010
So soft is light
So cold is night
That lingers in morning air.
Quick rises sun
And rivers run
Through all the horizons there.

Her eyes like rain
My true love's gain
In such lonely, empty time
I watch her face
In every place
But it never watches mine

My heart is lost
Thus paying the cost
To a love that knows me not
I close my eyes
And the sunrise
Fills me with battles fought

I shall not breathe
Or ever conceive
The thought of light gone from her eyes
Instead I will stay
Feel sorrowful days
And fill my own mind with sweet lies

The whisper of wind
The feeling of sin
And the darkness of night as it falls
A glimpse of a fight
And a bump in the night
Answer to fate as it calls

And there she cried
As her happiness died
And I, shaken, fell to the floor
She took my hand
And took a stand
And I was proud once more

With her in white
And I, in flight
Blood simply washed away
I, strong in confidence
And all of him hence
Was forgotten at the end of the day.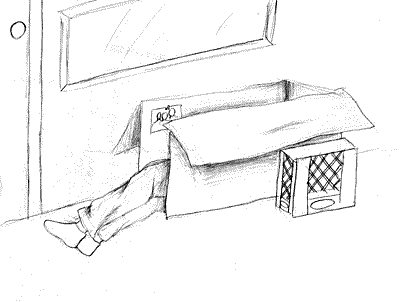 © Donte P., Philadelphia, PA