My Very Best Friend
July 7, 2010
Tonight, I'll lose her,
My very best friend
What happened to staying there
Until the very end?

I don't know why
But things are different
Its not my choice
But I can take a hint.

My love for you will last
Forever and ever long
Even when the day comes
That I sing my last song.

I know I made a promise
I didn't mean to lie,
But doesn't it beat the alternative
Yanno, the one where I die..

You know I love you
Always have, always will
That one day that day we met,
I loved you then & I love you still

Im sorry that I hurt you.
Im sorry I let you down.
I really didn't mean to
I don't like seeing you frown.

Im gonna be strong for you,
Because I love you so
Ill try to stay here but
I can't promise that I wont go.

Tayler marie b.,
You are everything to me
And honestly, without you
I don't know where I would be

And by the way,
If I happen to leave
Just look for a rainbow
And that's where ill be.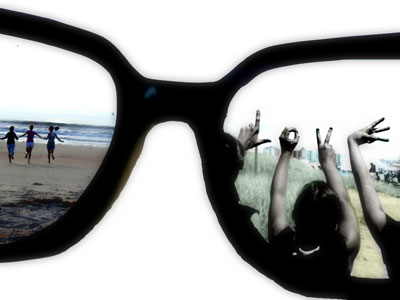 © Christina G., Bedford, NH