Think Of Me
July 7, 2010
You save me from my self inflicted darkness.
"Clear your mind," you say,
"Think of me and only me."
I clear my mind and I begin to calm.
I think of you,
Heart stops.
No breath.
Momentary lifelessness.
Then my heart starts to race.
Muscles tense
At the mere thought of your kiss,
Your hands,
Your beating heart.
It hurts worse than the darkness you saved me from
But I want it so much more.
I need it,
I need you,
To survive.
Come here,
Kiss me,
Hold me.
This is the moment you gave to me
I will store in my mind
And use to chase my self inflicted darkness away.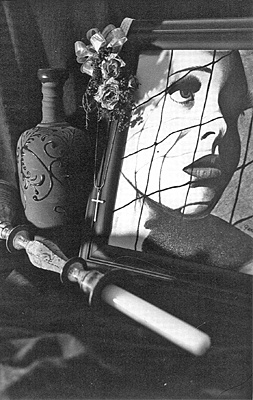 © Jena S., Cameron, WI