Reflection
July 6, 2010
Staring into the mirror,
I look at a girl
Barely finished with
Her preteen years.
Her eyes are puffy and red
From the constant tears,
Surrounded by darkened circles
From the fear and suffering
She has dealt with for so long.
Her pale skin
Is no longer ripe with youth,
And her skinny body
Is deprived of energy.
A tear rolls down my own cheek,
While glancing at
The girl, so young and
Yet so broken.
My eyes meet the girl's,
And I melt in her pity
For a moment.
But then I slowly turn away,
Willed to melt the memories
Of woe and melancholy,
And ready to begin ones
Of strength and happiness.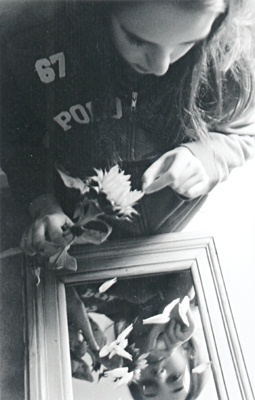 © Cerys W., Marblehead, MA