Evening Dew
July 6, 2010
The purple scented lilac breeze softly swings the hammock
And I glance up absentmindedly to the sky
as periwinkle bruised clouds scud silently across the horizon.
"So beautiful", I think
There, it flashes through my body again,
a longing for you sends clouds scudding over the troubled surface of my eyes.
I ache to share this with you-
share the seven o'clock sky.
I want your arms ensconcing me,
Want to tear away the blanket covering me,
this useless bit of fabric,
which only reflects my lonely body heat back onto me.
I miss your silences, the only ones I never felt compelled to break
And the memory of your beautiful eyes courses through me
in every blade of tender spring green grass-
Grass I now crush beneath my feet
as I scurry away from this lovely sky that means nothing
when unshared with you.
Evening dew on the grass makes me shiver, traitorous-
reminding me that not from his spring green eyes do the tears come.
It is my eyes that are wet with lonely dew.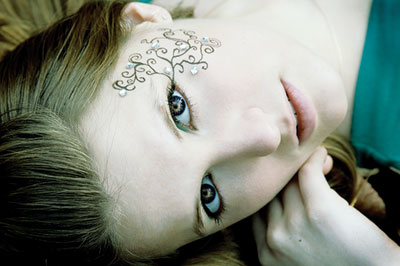 © Michelle B., Blairsville, GA