~Waiting~
July 3, 2010
A girl, about 13, waits excitedly, staring out her bedroom window.
It's summer time.
"What will we do when he gets here?" she wonders gleefully.
"Maybe we'll tease each other; maybe we'll watch a movie!" her eyes widen, then
she pauses,"maybe, just maybe
…I'll finally be happy."
The soft, sweet thought caresses her mind, leaving a small grin on her face.
When he will come, she knows not, but still,
joyfully awaits the return
of a lost
friend.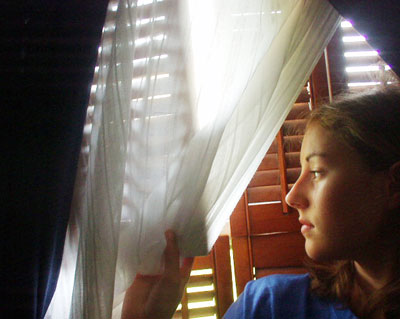 © Candace R., Mt. Pleasant, SC