One Day
July 3, 2010
Gazing down at you now,
I can only see today
As you toddle through,
Discovering the world around you.

But if you turn your head the slightest bit-
I see into your eyes.

And I realize that you are not all mine- nor anyone else's
You have a whole life ahead of you
Connections to make, stories to tell.

One day you will not be at the center of attention because of your peaceful breath
As you sleep

Rather, because you are the belle of the ball-
Before prom, or on your wedding day

One day it won't be any of us holding you in our arms
One day you won't belong to just us.

Instead, a day will come where some boy will sneak up behind you
Wrap his arms around you
You won't jump- because you know it's him
One day you'll be in love

And one day you will cry those same eyes out over a boy
Or because your future best friend didn't invite you to play.

Someday you will do this same thing
Think these same thoughts?
But then, it will be about your own babies.

Yes, someday you will age
And be the matriarch of a close-knit family of cousins
Aunts, and uncles

Just like the one you came from
Which brings us back-
To today.

Today you will be happy, simply because you don't have a reason to be sad.
Someday, you will come to this same conclusion again.

But today I look at you and see a million different paths your life could take
Choices, decisions
And I am fearsome for a moment-
How can I let that happen?
The instinct to protect.

But for now I hand you off to the next person
Sending with you wishes and hopes
As others have done before me and will do after me

If you were older, you'd be bogged down
But for now-
You are still peaceful
As you giggle

happy, because you have no reason to be sad.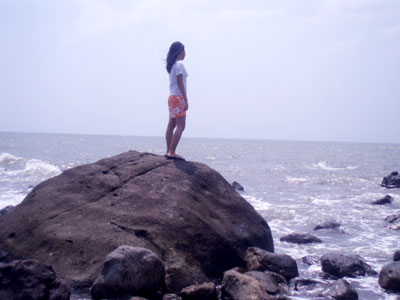 © Grace L., Bacolod City, Philippines