A Simple Awaiting
June 14, 2010
Hands gentle as a feather reach out to grasp hold of the barrier between her loyal pleasure.
Slowly, her fingertips graze the fur of a friend as a star so bright, the same one that grows the thick green carpet beneath, shines down on her face warm of happiness.
Whispers of angels blow the ends of her dress and the bow of elegance wrapped around her protection from the light.
Gazing between the wire she grins as unnoticed hands lift her with the wind until she is placed back down on the other side with her long awaited friend.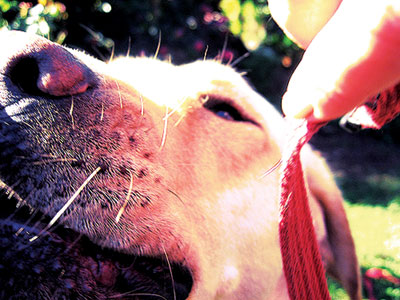 © Kate M., Brisbane, Australia