Solar Flares
July 5, 2010
I can't stop thinking of you
and I don't want to
I have all your angular features memorized
behind my own fleshy lids, I see your eyes...
I sit in the cold room, alone in this chair
still tingling from the brush of your finger-tips
I shiver in my unwelcome sheets
my wrinkled digits tracing the rivulets in my lips
where yours would fit perfectly.
I don't want you out of my head
in another life I'd be calling you back to our warm bed
I sleep in fits of terrifying knots of shambled bone
for even in my starry insomnia, I'm not alone
only when the clock unleashes and fireflies descend
and your long away from my side
I find the broken pieces of me no one can mend.
I push to see how far it takes for me to break when I bend.
My pillow damp with salt water tears
upon it I meet my worst fears:
of losing you
and my memory, too.
casualties of a drought when you were rain
wilting flowers behind a clouded frame
(as you are the sun).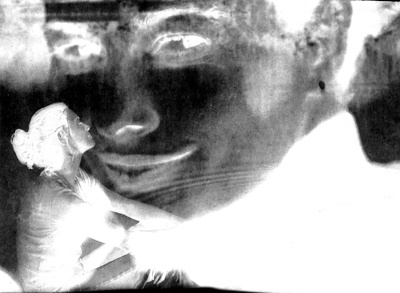 © Jodi H., Aberdeen, SD