My Brother's Blood
July 1, 2010
If I shall die by the muzzle of another man's rifle
I hope he don't look no'n like me.
And if a last drawn breath I shall stifle
Better be that of the man who whipped me.
These scars on my back
Inflicted because my skin is black
Are in vain if you replace my chains when this
Fighting's done.
My face drips with sweat, my skin coated in mud
I scrub my hands raw but can't wipe off my brother's blood
Who talked me through those tense nights on
The run.
I suspend my life on a line
So far from home's River Rhine—
I carry your future in the barrel of
My gun.
And when the debris settles, dust clears
Your family lines the cobblestone streets and cheers
Mine decays in ash and rubble because
We won.
So stab my plantation owner's heart
With a star spangled bayonet
So that emancipation may shine like a gleaming badge on
My son.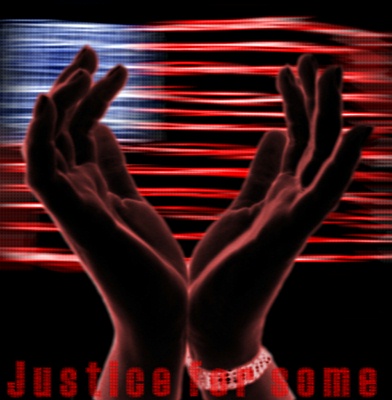 © Miranda R., Wyoming, MI