Children in the Water
July 1, 2010
Ashes
Fall from burning matches
And singe scarred fingertips.
I see it in my head
In my mind, it's all red
Red like her lips.
Her kiss against my sulking shadow
Disappears with the wind
And in the night
Silent like a tomb
Through the curtains, she seeps back in.

The kitchen table to my left
Your sad eyes to my right
I clutch the table for support, my knuckles turning white.
Your whispered words pass through the air
Like desert dust collecting in my hair
I strangle weeds growing from my scalp
Shake my head to get every last grain out.
Don't—
I'm not afraid of the hollow in your cheeks
That wasn't there before.
Nor the candlewicks
Flickering in your eyes
And all that fire on the floor.
If I hold you while you shake
You won't fall to the cigarette burned carpet like a carcass
Made of glass
Shatter
Break.
If I watch you while you sleep
The demons won't haunt us in our bed
I won't blink
Won't close my eyes—
The ticks will scurry out of your head.

I'm not scared I'm not scared I'm not scared
We're just fine.

I know you love me.
Your quill scribbled those three words at the end of every letter
Frosted nights in Nam got better
When I opened your yellowed, crisp notes.

And that won't ever change
No
Not until you walk out our apartment door
So I'll chain you to the kitchen table and we won't worry anymore.

Something strange has possessed you
I'll scare it away with my gun.
Don't tell me to shoot—I won't—no, you love me—
This blood is yours
What have I done?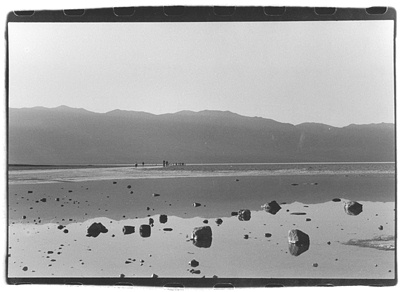 © Dan Z., Marblehead, MA