Senseless Immersion
June 25, 2010
I immerse myself in you.
I am not at war with love. I've found peace.
Refresh, Relieve, Release.
I take you in.
Intoxicated by your scent, taste, touch
I've fallen.
I am submersed as if rehearsed,
planned yet by a natural.
I become nocturnal for fear I will wake from
this dream.
You mesmerize, tantalize.
I am in awe.
You are beautiful, edgy, fragile, raw.
Each sense is invited by you.
They all join together in a fusion free for all
The eyes in a trance and soon you hypnotize
blues tease greens and the color wheel spins
A game of cat and mouse with each sense
aroused once again
Your touch strikes as lightning to sand
Slowly I feel each crease, line, print of each hand
Electric; so i shake. Electric; And I break.
Give in and ride the current; liberating is your touch.
I edge closer craving for more.
Your scent tickles my nose. Sweet, daring, and bold.
As each domino causes the next to fall
one sense seems to tease them all
Essence links to taste and now one is jealous
Dangerous your savor for it is addicting
Flavors dance across the tongue; tickle the taste buds
No other compares. Paralyzing.
So I have become enveloped; surrounded
Delved to the depths of you
Been challenged, teased, dared, pleased,
and I have broken all restraints, walls
allowed myself to fall into all that is you.
And so allow me once more to immerse myself
For I crave your essence; I crave intoxication
by your pressence. You are my opiate.
I fall to the steps of your door
Do allow me in once more?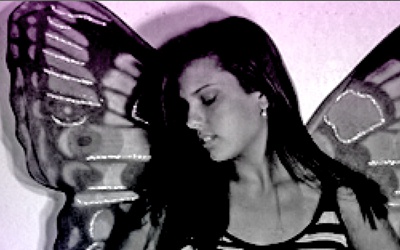 © Kathleen M., Rowlett, TX