Boy Vs. Girl
June 25, 2010
I watch Laguna Beach and Project Runway.
I watch Spike TV and ESPN.

I want a college experience that will prepare me for the real world.
I want to get crunk.

I wonder if he has a girlfriend.
I wonder if she will have sex with me.

In twenty years, I hope to be the owner of a successful business in Los Angeles.
In twenty years, I hope I'm not in prison.

I plan on getting married before having children.
Man, I hope Stacey took her birth control pill.

Today my parents said they were proud of me.
I forgot to lock the door this morning so dad beat me.

In my free time, I like to crochet and paint my nails.
When I'm not sleeping, I get my "drank" on.

I worry about the way I look.
I don't remember the last time I washed my hair.

I am a teenage girl.
I am a teenage boy.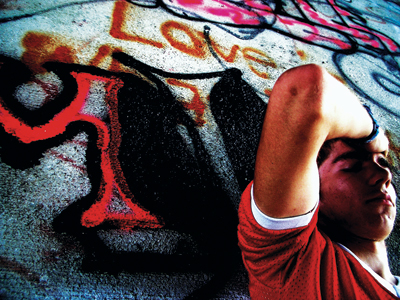 © Sindha A., Champaign, IL