Cinderella
June 24, 2010
Her eyes empty as boxes
And as dark as coal.
Quiet and hurting.

Do this and do that,
What's holding her back.
The pain they put her through.
They don't know.
They never knew.

Spinning and shaking
With exhaustion and hate.
Clean up the house
And pick up that plate.

This had once been a place of peace
But now it's where hate is stored.
Slavery as slippery
As milk being poured.

Everything hurts,
Nobody cares.
Would they miss her,
If she were gone.
What if she were to say,
What needs to be said.
But that's not how they taught her,
Would they miss a slave or a daughter?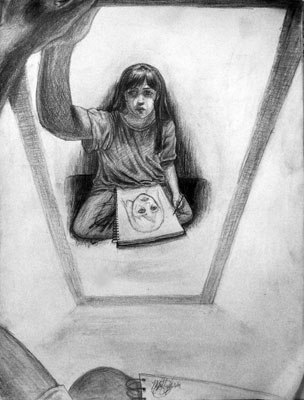 © Phyllis S., Far Hills, NJ