Something Sweet
June 24, 2010
On the first night,
stars played hide and seek
with the clouds, but my mind
tried to wrap pink tendrils around
the new shape of our hands entwined.

Today, you have me tied, tongue
stealing entire paragraphs
from my dazzled cerebrum.
The curve of your mouth would make Lucifer
jealous, so I couldn't help but fall
(like a brick tumbling
from Heavens front door)
like a plane splashing
against a mural of houses.
You illuminated the world
with every beautifully naked tooth.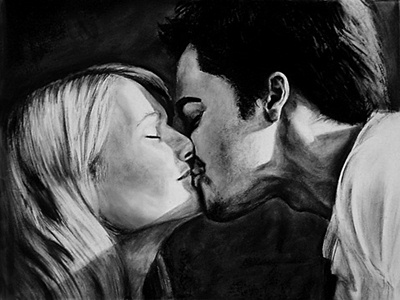 © Lauren R., Marshfield, MA