hopeful
June 24, 2010
It's a full moon once again while
staring into the putrid inky lake on the night of my 15th birthday.

I start to wonder about my hopeless desires for the beautiful animals that once had homes and families near bye.

I stood outside till night in hope there would be a falling star so I could wish things back to normal.

Just before I set of to go back home for my nights rest a bright shooting star peaked its way across the sky.

The star was one of the most beautiful things I had ever seen to take place at the lake.

I wasted no time and wished for the beauty to return to the lake.

I woke up the next day and the beauty of the lake returned.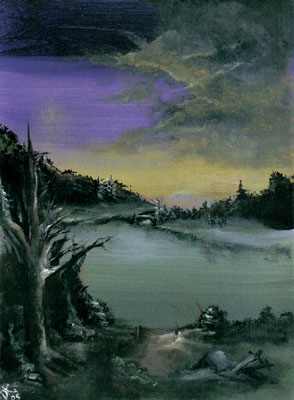 © David K., Birkenhead, UK