A heart so broken
June 30, 2010
I've loved and lost,
been broken and bruised,
bent over backwards to find out the truth.

Ripped apart, by violence and hate.
A world full of judgement, hypocrites, and fakes.
Weak at heart, and cursed is our fate.
Is anyone strong enough to find a lasting escape?
Is anyone able to silence our pain?

Those that we love seem to hurt us the most.
so we guard up our hearts, a wall we build close.
Waiting for someone, who cares enough to make it fall.

Trust is hard to gain,
even harder to keep.
It seems that those who turn their backs on us, were the ones that we need.

Demons from the past, always show their face.
Demons that darken our soul, deprive us our sleep.
Seems were all doomed, to misery, to tears, to pain.

So we search for the answers.
Everything to lose, yet everything to gain.
The answers though, are hard to find.
The question that haunts us, Will we make it in time?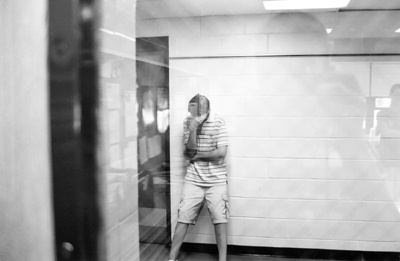 © Kyle W. Pompton Plains, NJ