Boy or friends
June 30, 2010
I look at you with sorrow in side and a smile on my face. You see me by how I look, but not by my emotions.
You and I are good friends. We talk and laugh at all are jokes.
Then you found her. She was pretty and quite cool. I said that I was happy for you. But all I did was cry for hours.
I hide my emotions, so you may never see them. But all you have to do is look down deep.
You think I am just a friend. But I would like to be much more.
I look from afar and talk from a long ways away. And that is all I can do.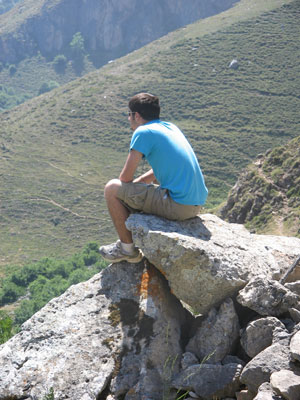 © Bonnie K., San Antonio, TX