The 4th Dimension
MAG
June 17, 2010
the fourth dimension of sunglasses
was where I spent my summer.
I sheathed myself with sunglasses
bought from a side street stand
and in them I blinked like a scientist
introduced to a new element.
the world was something else
behind these gaping glasses
blues were flattened
greens were whetted and so on the beach
I looked for gray that human color
and found it in your eyes
which were unguarded.
I slipped my sunglasses down my nose
like a librarian to make you laugh and notice
and so I cleaved the world in two
by the thin tortoise shell margin
of my frames.
you could nearly be a dream
when I watched you in the shadow world
that protected me from things
that were too bright.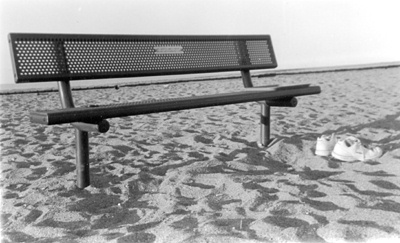 © Jenna H., Marblehead, MA