Tips On Ruby Lips
June 17, 2010
I let the thief get away
with his bag full of tricks and his hands
full of still-beating hearts,
stuck with sharp bleeding darts.
I bid him farewell with a wave
and a nod, I kept grinning
like a cat with no problems at all.
I planted rose drops between toes
that were safe from the cold;
held hands with myself in hysterics
that lasted for years gone too fast.
I tied trust to my wrist and kissed
each new voyager that came for an adventure;
said no when he came back
to steal away my breath once more.
I made friends with scorned angels,
skipped happily down the path to redemption,
no obstacle in our way.
I managed to say goodbye
and for it not to be a lie.
I walked away when temptation
blew fairy dust in my eyes.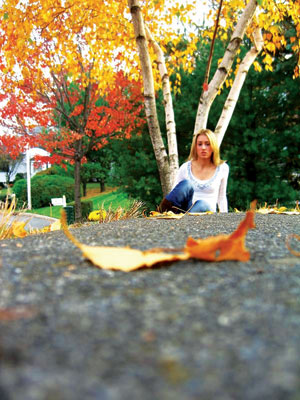 © Stephanie F., Garnerville, NY