Where I'm from
June 16, 2010
I'm from not taking no for an answer, even when i'm supposed to
I'm from laughing so hard my sides hurt.
I'm from pencils filling blank stories and fun meaningless doodles.

I'm from pumpkin living rooms.
from rooms of pink, blue, and purple
from Dr. Seuss inspired basements.
Where you can't always get what you want.

I'm from the melodies and harmonies of wood and ivory.
From the soft sound of pages turning while stories unfold.
I'm from the familiar smell of basil and tomato.
From vegetables and fruits emerging from moist soil.

I'm from the sand underneath my toes
being swallowed by salty waves.
Being kissed by the sun.
From whole days devoted to fun and never ending ocean.

I'm from late nights covered with sweat and bug spray
and a uniform plastered to my skin.
From getting knocked down then getting back up and retaliating.
I'm from the feeling of satisfaction as I race by my opponents.

I am from the endless possibilities.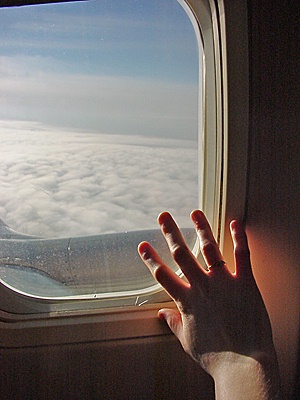 © Greg K., New Lenox, IL