Dear Self
June 23, 2010
Dear Self:
Look how far we've come, Look through my eyes,
See the truth blinded from our own smile's demise,
Look at the steps we've both had to take
and each memory we've gained when our pride's been at stake.
The leaps and bounds we thought that we wouldn't find,
gasping and grasping, leaving worries behind.
Look at the distance from delusion you've come,
learning to teach yourself not to run.
Look at the moments we've been forced to relive,
But consider the luck, and the smiles we give.
Look at the work that we've had to work through.
Taking moments to laugh, knowing somehow that we grew.
Look at the inches of marked height on your wall,
Knowing and believing that we have earned them all.
And even now I see, the tears on your face,
knowing (but now hoping)that they can't be erased,
Dear Self: I've seen all the trouble you've been through,
and I never thought I'd say this, but I'm proud of you.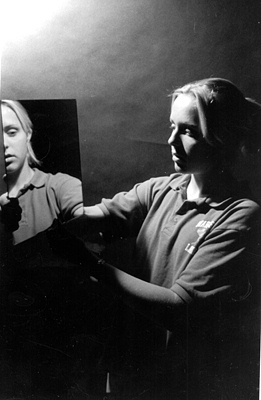 © Hadley B., Marblehead, MA