This Is The Last Time
June 22, 2010
When the world seemed dark and scary
You took my hand and let me see the people who really cared.
When I had no one to turn to,
And my mind was filled with doubt,
You let me know that you were there,
I had nothing to fear.

I remember…
Sitting on the ground,
With your arms all around me.
All I need is for you to hold me tight and tell me,
'Just forget it all for now,'
We don't need them, we never did.
We can make it, if we stick together.
I remember…
Your soft footsteps on the stairwell
Meant that I was not alone.
We walked down the lamp-lit street,
And you told me of your desperate dreams.
I saw how much you cared that night,
Your eyes were shone in the darkness.
The city seems so strange to me,
The sky is far to tall to reach,
But we don't need to worry,
'Cause we've got each other now.
And you guide me through the streets,
Talking about the lessons you've learned
The hard way.

I remember….
We were drinking coffee on the train,
Laughing and not caring
What they thought of us.
'Cause we got each other now,
And we're young and have nothing to lose.
It was like we were defying gravity,
Making our own rules,
Living our own lives.
We were wandering through this city,
Acting first and thinking last,
The sky was the limit, and we would reach it someday,
Together.

But I didn't know,
Our days would soon be numbered.
I thought we'd have forever,
Cause' we were young and had nothing to lose.
But we're growing up so fast,
And the future seems so real.
I knew you had to leave, to start your life all over.
On the bus to your house,
The countryside whizzing by,
Just like our time together.

And we only have a year.
I try to hold on with both hands,
And not let the world take you.
Things are moving fast,
Moments fade to memories.
All too soon the leaves have changed, and fallen to the ground…

Our last walk home with each other.
The cold night seems to chill the air.
We come to the place we always part.
I look at you and realize
That I have nothing to say.
There is nothing I can do
To stop you.
Our last embrace could last forever,
You look at me and I can see,
The boy who saved my life.
The one who showed me all that I could ever be, and always saw the best in me.
You finally turn away,
And walk slowly down the street,
Shoulders hunched and head hung low.
At the end of the road,
You turn, and stare into my eyes,
And I know
That this is the last time.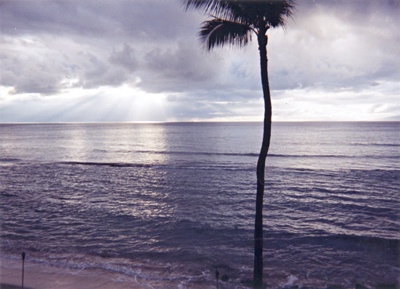 © Grayson H., Highland Village, TX