Reclaiming Myself
June 22, 2010
I never thought I'd have to fight the urge to conform,
To be like one of "those girls",
The ones who count CALORIES and skip meals,
Who see pressure to lose WEIGHT at every corner,
And yet I find myself fighting the URGE,
To suck in my almost non-existent STOMACH,
Whenever I'm forced to slide into a BIKINI,
Because, yes, being able to look down and count each of my RIBS,
Is what brings me joy in life,
And having a FLAT tummy,
Is all the rage,
But isn't it obvious?
Those ads on TV for DIETS,
And rock-hard ABS,
And magazines filled,
With sparkling images of PICTURE-PERFECT people,
And tips on how to obtain a "HOT BOD",
Make it a tad but difficult to resist,
To not feel like a FATTY,
For snacking between meals,
Nevertheless, I will NOT be defeated,
I shall hold my head high and disregard labels,
Like "SKINNY" and "HOT"
ALTHOUGH THEY SCREAM AT ME FROM EVERY DIRECTION,
NO. I will trade these words for new goals,
Like "HEALTHY" and "HAPPY",
And I shall strut on the beach,
In my bikini,
With a SMILE on my face,
And my tummy right where it's SUPPOSED TO BE.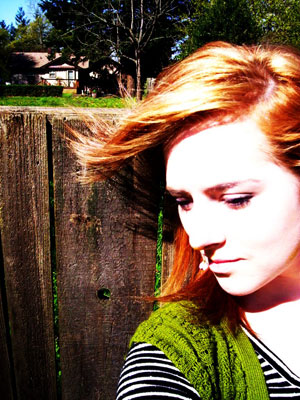 © Anna K., Portland, OR