To My Love
June 22, 2010
Roses are pink
Violets are red
If I didn't have you
I'd be dead.

Schools almost over
I can't help but dread
I need you in my life
Or I'd be dead.

I'm aching inside
I wish it weren't true
I have no idea what to do.

To be away from you is a curse
To be without you would be worse.

Please don't leave, no, though
We wouldn't get to see each other over the summer.

I just wanna be with you,
In your arms
And stay with you
And your loving charms.

I feel so restless
I feel so weak
And without you
I cannot speak.

I've wanted to tell you all along
Though holding it back was really wrong.

I love you, yes
I love you, it's true
I hope you feel the same way I do.

When I think about you I blush
When I speak to you, my heart goes rush.

I love you and everything you are
And everything we are.

I'm scared for the end of school to come
And you really are my number one.

I'm really thinking about you a lot
The most deep and wonderful, beautiful thoughts.

I wish you were here this very moment, to hold me in your arms
Kiss away my sorrow
And make me forget about tomorrow.

I just want you to know that I really love you and need you
I know for sure that I'm in love
Because I've never felt like this for anyone.

You're like a best friend to me that I love to talk to and be with
But there's something else there, something different.

I've never felt like this before,
And I think I might know what it is,

Its love.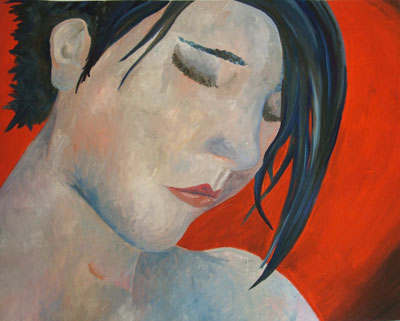 © Lindsay S., Billings, MT