Death in Night
May 31, 2010
Drawing near
The end
End for all
Ending...
Death...

I hear it calling
Calling my name
Whispers in the dark
Black piercing night
A blade drawn in the hopeless cloak of night

Night hides the crime
Night brings black to hide the pain
Night swallows sound and pitch
Night chills the soul to subzero
Night kills
Kills...
Death!

You'll meet your death
Your fated demise
Turmoil and pain
Torn limbs and shattered bones
All in the night
Your blood spilled for a not even a cause
But for a whim
The whim of a man
A man who cares not for you
For society
For himself even in the end

He's hidden in the night...
The darkened sky
Light swallowed dark night
The dark beats your light
Stuffs it in for good
For good...
Run he's here...
Here in the dark...
A blade is given away from a moon caused glint
Metal rises and falls
As does life when it peaks and then plummets to 6ft under the concrete
A deep end...
Thrown in the deep end...
In the dead of night...
Where deaths trap ensnares you...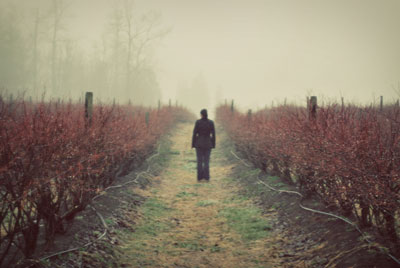 © Molly H., Lynden, WA