Death By A Knife
June 16, 2010
His fingers were pointed at the roof when I found him,
The door slightly ajar,
The odor so revolting I gagged.

His body laid on its side on the floor when I found him,
The blanket half upon him,
The beast within him set free.

I stood just staring out the window,
The odor was making me queasy,
The beast was infecting me pleading with me.
His death was trying to take me with him!

The pool was shallow but I still felt like I was drowning.

His heart had stopped I snapped I panicked,
I threw the knife,
I chased my fear around in circles.

His eyes were frozen and distant,
I slapped his face,
I shook what I thought sill had life.

I crawled in the corner by his bed,
The panic had caught me by the throat,
The distance was eating at me whole.
His death was now and I was…..

I was the Marco to the waterless Polo game.

So many people came to take him away,
I was not found when the police arrived,
But I watched as they wheeled a cart out,
Wheeled it out of a dark house.

His heart was lost,
His body was disconnected,
His feelings were present.

I didn't cry until I saw the cops,
I cried when they held the small plastic bag.
The red colored knife,
The life taking instrument of death.

That blasted blade still haunts my dreams.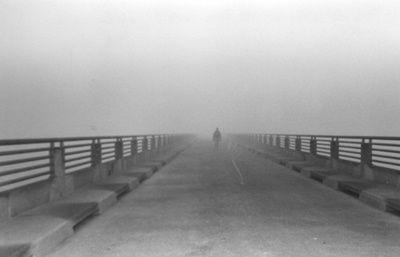 © Becky G., Westville, OH