Once Upon a time...
June 16, 2010
Once upon a time......
There was a Human thrown into a war waged between Heaven and Hell.
She was given armor, a sword and the simple order to fight.

With guardian's by her side and order's to be followed.
The Human did not question what she was being told.
For no one questioned the laws of god.

The wars raged on and her guardian's watched her closely.
They began to notice that the fire in her eyes was fading fast.
For the Human was feeling as if she was a second class citizen.

But no matter how much her guardian's tried to comfort her.
Nothing could change the fact that she did not belong.
Till one day He appeared..........

The First General to Hell's armies sought her out.
As she slashed her way through battle.
Following the urge to find the high power of another.

A power that felt so familiar but so foreign.
She came face to face with the tall general.
With wings of pitch black.

He simply smiled at the slowly changing Human.
And kneeled down before her, something none of her guardian's had ever done.
And Stated, "I bow before the rightful Daughter of Chaos."

As she stared the general down she felt a chill cross her body.
"Daughter?" She asked slowly, looking to the kneeling man.
"Of course Clarei, You feel more of a bond with me then that man who calls you angel." He said with a smile.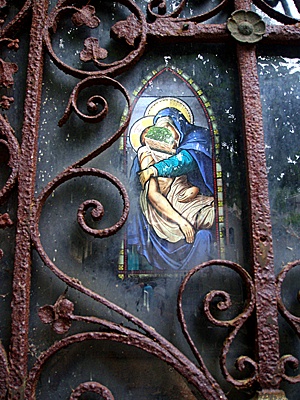 © Rebecca Y., Los Angeles, CA