Drowning
June 28, 2010
I'm drowning.
I've tried my luck
Held my breath as long as it would keep,
But still
I'm drowning.
I started in waters slow and shallow,
Confidence recalled
I thought I was strong,
But now
I'm drowning.
I treaded tide swift and fierce,
Pitted my will against the world's,
But they dragged me down
Pushed me under deprived of breath,
And now
I'm drowning.
My luck's gone bad,
My breath has fled,
My lungs are screaming,
My limbs are dead,
Numb with pain and grief
I'm drowning.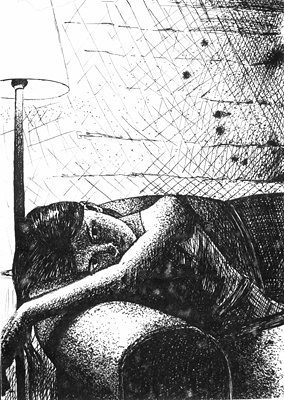 © Elisabeth R., Elmont, NY