Final Finale
June 18, 2010
Oh the sweet feelings
Today I restored myself
I fell for Him
it was great caterpillar love
I created it
You nurtured it,
with your funny humor,
your deliciously crooked smile,
your comforting words
When it was ready to go
I held it tightly
afraid of it failing
I found that it not only crippled it
but it hurt me and my love
And when I built it up
once again
I set it free
It left me in many shapes,
a brilliant blue butterfly,
a fiery, fierce fossa,
a rare, radiant rainbow.
I let go of a piece of myself
and told myself it wouldn't hurt
But it hurt severely
Now I know it was a good choice
a worthwhile decision.
After today I felt once again
Felt alive, free.
Tomorrow I become a new person
I become a majestic raven
soaring through the sky
Free from the bindings of humans.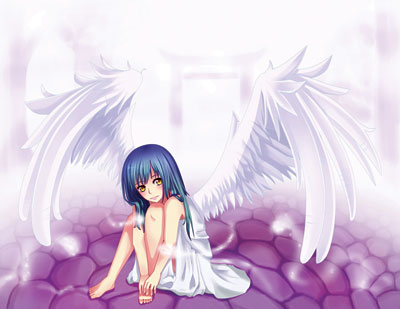 © Amanda L., Albuquerque, NM