A Lone Wolf
June 18, 2010
Me watches couples laugh together,
kiss, hug,
eat together.
Me stuck with my two least favorite people forever.
Their names Myself and I.
It's not the first time I've felt this way.
Felt…
abandoned, ignored,
hated, unloved,
lost, rejected.
Completely and utterly alone in a dark world of evil,
of war and death.
Each day I sink farther,
into reality that I'm not pretty,
not cool or popular.
Just a loner,
weird and odd.
Many believe the illusion I've created.
This it-doesn't-bother-me-I-like-myself-the-way-I-am attitude.
But inside I crumble
the lonely blackness swallows me
and I realize something
that I'm meant to be alone forever.
A wolf for all eternity.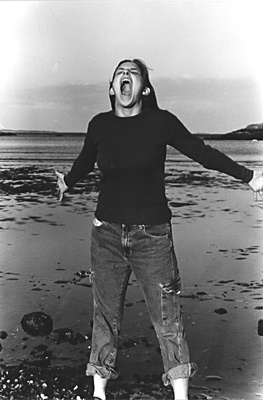 © Jessica M., Marblehead, MA