You Knew, Didn't You?
June 18, 2010
That night, when I saw you
Face down in the scarlet pool,
My inspiration died
Right before my eyes.

You were young,
You had a life ahead of you.
Your eyes…
They were so innocent.
But they don't
Shine like that anymore,
Do they?

To carry on your dying wish,
It's an impossible task.
How could I possibly save the
lives of others,
When I can't even save my own?
Didn't you know this?

I feel this anger inside of me,
It digs,
It tears,
It destroys me.
You knew this all along,
Didn't you?

Faith left me when you did.
I no longer had those sky blue eyes,
They were no longer young and innocent,
But old and twisted.
You knew this would happen,
Didn't you?

I no longer dreamed
Of that happy ending.
I dreamed of an ending
At the end of a corrupted road.
That dream I embraced.
The hardships,
The pain,
The anger,
And the madness.
But you expected this,
Didn't you?

I was called a pessimist,
As I no longer had a
Bright outlook on the world.
I would disagree with them.
But you knew I would,
Didn't you?
You knew what I would always tell them.
You knew that I grew up.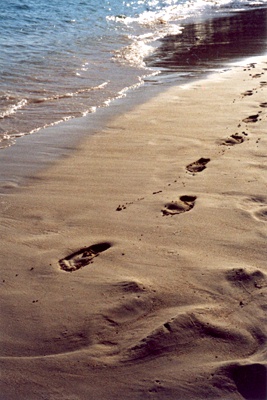 © Ashley B., Potomac, MD