Standing on a Sidewalk in the Middle of Times Square in New York, New York
June 18, 2010
Like the white rock grounded in a murky river,
I stand between the rushing crowds with no intention to move.
I change their paths for just a moment-
I am the change in their monotonous lives.
On they go,
to their gray buildings,
wearing their gray suits,
carrying their gray suitcases
as their grandfathers had a hundred years prior,
like their grandchildren will a hundred years later.

The world is a sad place.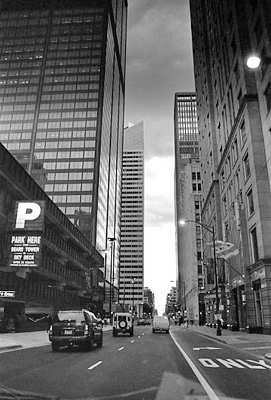 © Alexandra K., Chicago, IL