Survival
June 18, 2010
Once I get over
The devastation of leaving,
I think I'll be okay.
I'll find my cat
For a shoulder to cry on,
And I won't sleep for
Two days because of the pain,
The loss,
The misery,
The loneliness.
Once I forget,
I will be abruptly reminded
Of the copious amounts
Of suffering.
Again I will find my cat.
I search for the strength
To carry on,
To survive the summer.
Maybe I will find it
In the comfort of these words,
Of the many more to come.
Or maybe it will never be found;
Maybe the summer
Will suffocate me with silence;
Maybe my words
Will crush me on
August 31, 2010,
Only to be lifted from my chest
The day I walk back
Into your room—
The Honors room,
Our room,
The room we grew strong in,
That very same
We became one in.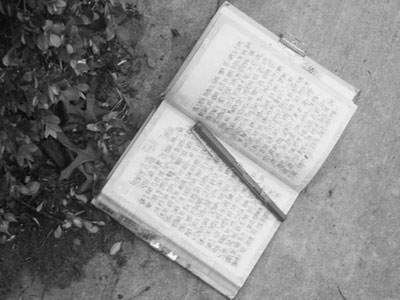 © Quinn B., Lubbock, TX