the angelas make me sway...
June 17, 2010
Gentle souls sifting through ancient sea glass.
A praire on each square shoulder.
Beads twinkling the past, present,and future.
No regrets are in between.

Fists in cusps of hearts,
Shapely bodies defined as one,
Chest to crest of neck.
Fingertips pumping each stroke of blood.

Caress of knees between toes,
A gasp of punctured air.
Fog spinning dust off the fan,
Secret whispers screamed into ears.

A first moment thrilled.
Hands gliding in pause
Of a sweet pierced cry.
Passion more sincere then trust.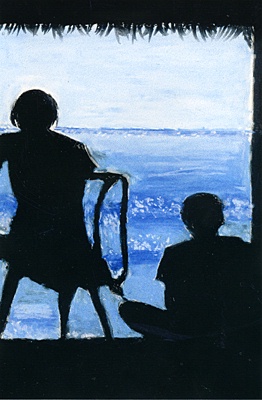 © Julia S., Haddon Heights , NJ