Who am I!
June 17, 2010
Who am I?
I am a farm boy not a soldier,
God please help me to be stronger.

I am sitting in the dark,
Will I lose those close to my heart?
I am sleeping in the trenches,
With all these horrible stenches,
The stodgy thick mud,
The rats and the blood,
I would love for my mum,
To bake me some buns,
But all we have here,
Is ration packs and fear.

The day is nigh,
As I suffer in fright,
Fritz is coming,
Whilst we are running,
The enemy, a swarm of flies,
As my spirit to fight, slowly dies.

The screeching sound,
Of flares and shells,
Pummels your ears,
As you're overwhelmed with fear.
Now the gas is as thick as soot,
Wet conditions lead to trench-foot,

I see a bomb,
Flung up in the air,
A Tommy is there,
As I stare,
I run to save him,
But he loses a limb,
The next thing I know,
I wake up and I'm home.

Who am I?
I am not a farm boy,
I am a soldier,
Thank you God,
For making me stronger.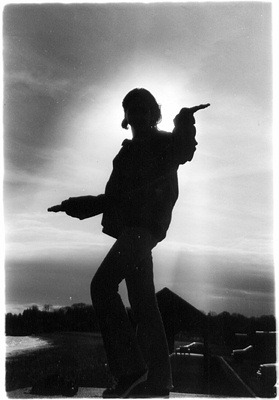 © Lena K., Marblehead, MA