Water Spiders
February 27, 2010
Tip toe spindly willow spider,
be gentle now,
don't cry.
I know how tired you are,
always seeing that silver reflection.
Cold.
Harsh.
Unforgiving.
The skeletons of trees bow before you,
so gentle, so calm.
Water drips but bounces,
refusing to mingle with that other world
where everything's silently captured
within a realm of ever fading shadows.
We dance to simple music,
the rudimentary beats falling on half deaf ears.
Our eyes are clouded that immortal blue.
Too much gazing through open skies.
I suppose our purpose is gone,
lost along with fountain coins for wishes left un-granted.
You stand here now,
and I do too,
with water so deep and cold.
reflecting.
You don't let it take you,
you float where I sink in.
The hollowness never fills me,
and I wish for it to let go.
To leave me abandoned yet stronger,
the last petal of hope.
The one I never pulled.
I continue to lie and it never moves me
just the shifting of all these forces and faces swirling.
I clinch my fist in the grass,
I suck in the sky
but…
the closeness never comes.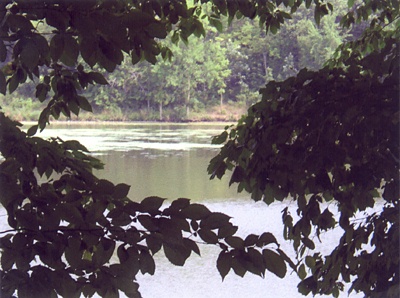 © Elly M., Freeport, IL