When Simplicity Turns Dramatic
February 27, 2010
You ask me why I wear so much black,
simultaneously underestimating my love of simplicity.
I would adorn myself in whites and blues,
but they contrast with the brown flakes in my hair and eyes.
I despise monochrome,
but colors are just too colorful.
Too dramatic,
too distracting,
and look at yourself.
Your already confused.
The way your face never comes close enough to stillness
The way your cheeks ach from smiling obligations.
If you cried on me I wouldn't count your tears.
I'd just remind you of the ever changing sky
and how senselessly frost clouds your vision.
Maybe my perception is wrong.
I sympathize with moths,
obsessed with the absence of darkness.
I think barren trees add beauty to winter,
but the lonely birds' nests make me wonder.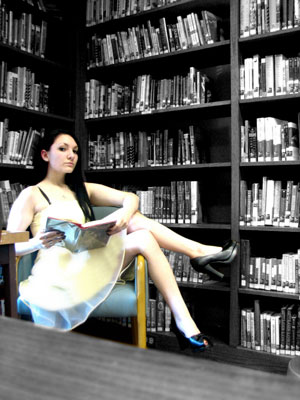 © Jessica F., Bradford, MA