If Only You Loved Me Too
February 27, 2010
This is the last time I'm going to let go of you.
Do you understand?
I'm not coming back.
I'm going to run barefoot in the snow,
and my head will never turn.
I don't need you or your memories.
I won't hurt again.
My lips will stay chapped,
and I'll never hear the words "I love you."
I'll be cold and alone…
and alone…
How many afternoons did you hear that telephone ring?
How many dark mornings did you call back?
Don't touch me,
it burns,
this burns,
you burn…
in some secluded cavity in the back of my eyes.
You've always been there cluttering my perception
with your soft angles and bitter words catching my dreams
before they went too far.
No.
not again.
I don't need you.
I don't need you,
so why do I stand here turning brass locks too slowly.
It's cold outside,
but warmer than you.
I need this,
you need me,
and I can't seem to move too far away from salt water.
You smell like black cherries and look like an angel.
Things would be so different…
if only
you loved me
too.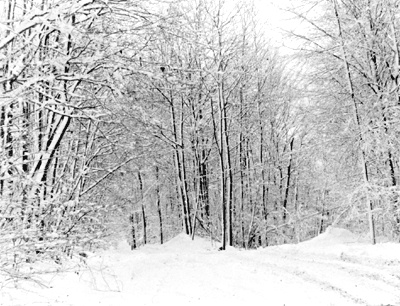 © Thomas S., Portville, NY