Boo's Vesper to a Deaf World
June 12, 2010
Singing my tune a beautiful jay,
A scarlet haze weaved into my days,
Sing that song, you can look but not see,
I will forever be a miserable me.

Sure you may touch, but you may never feel,
You could have seen but not saw,
An unbalanced see-saw,
Up goes one to block out the other,
Who will never raise above but will continue to stutter.

But I will try not to pity myself in the shade,
Never will I burn from the suns violent rays,
Never will I know the caress of a friend,
Nor have I know the slap of a hand,
Or the flight for the birds,
Or the war for the man,
A soft ghost I will be,
No malevolent phantom like a Boo Radley lie,
Just myself in the dark alone for a day,
But days turn to weeks and weeks turn to years,
Turning back time to do the undone,
To make nothing made,
To win the unwon.

A forgotten child who never worries nor frets,
Because what would be the point?
The world is deaf.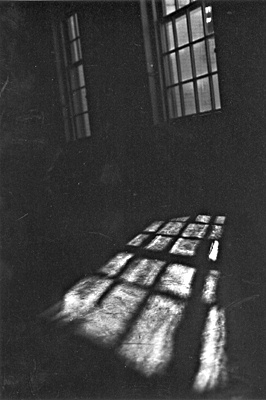 © Mary A., Fullerton, CA