American dream
June 12, 2010
I live in a world where I stand still and everyone races by.
where whispers are floating in the sky, and lips wont stay shut.
Where girls gracefully sip water, and dare not touch there food.
Where drugs are a way of life,
where little white pills make you feel alright.
Where comfort is in a razor blade.
Where 20 pills are how you fall asleep.
where marriage is a joke,
and divorce is common.
Where sex is how you make a living,
or how you prove yourself.
Where virginity is something to be ashamed of.
Where gripping porcelain isn't that odd.
Where people hunt others through a computer.
Where inner beauty is a lie.
Where everything is about money.
Where living a life of hard liquor, cigarette, and fast cars,
is the American dream.
I live in the world of,
live fast die young.


I live in that world,
but I'm not that girl.
I keep my mouth shut,
and I stay away from the lies.
Drugs don't fly with me
or cigarettes,
or this "American Dream"
I try and find other comforts besides
Box cutters and Porcelain.
I believe virginity is a gift,
that I won't give to just anyone.
I believe life is way more
then the world I live in.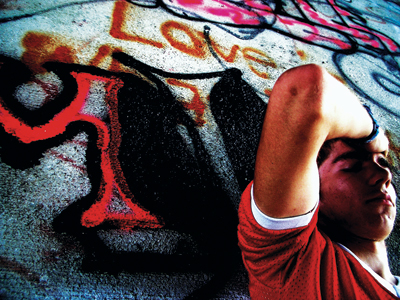 © Sindha A., Champaign, IL