My Eyes
June 12, 2010
Look into my eyes
Now tell me what you see
Do you see a ghost of hurt?
A tremble of desire?
Or do you see a wounded spirit,
A tragic soul on fire?
Is there any proof at all
That someone inhabits this body?

Do my eyes seem shallow
or deep as the ocean,
and maybe as cold as the sea?
A frigid wonderland for all that wonder
what it's like to be me.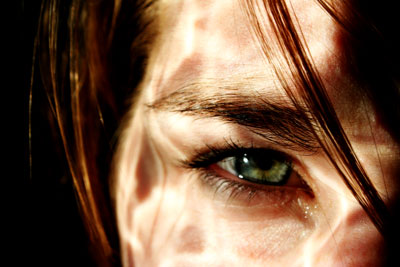 © Monica L., St. George, UT