The Crazy Thing About Love
June 12, 2010
Love is like the seasons.
Changing moods and changing minds.
Like a rainstorm passing
And revealing the dazzling
Sunshine.
First you think you're in love
You give up your life.
Suddenly,
Before you knew it
Someone else
Appears in your life.
But they end up being a mistake.
A BIG MISTAKE!
But now you really want him
Like a sunflower pines for the sun.
But
He's gone
Like the leaves of the trees waving
Goodbye for the winter.
And
You feel sorrowful like the bare trees…
By the end
You are
Five thousand broken pieces.
And it was all
Because
You couldn't be with
The one you loved.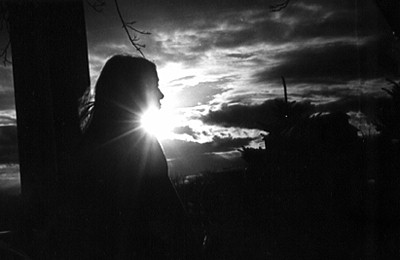 © Elizabeth G., Marblehead, MA