Now I'ts My Turn
June 12, 2010
To the ones who died for me
Who fought for me to be free
It's my turn.
To take my place among the few
and continue the legacy of every one of you.
To the ones who didnt have a badge or platform to make a change.
It's my turn to fight so your contributions may not be in vain.
This is for the ones who were to small, but went anyway and lost their lives to enforce a great change.
The ones who sat at counters while coffe and condiments dripped over their eyelids.
This is for you.
To the men and women who died protecting our soil and foreign.
Air,land,or sea. Possibly all three.
This is for you.
Now is the time for me to clain my space address my time acknowledge the case.
Yes, freedom has a taste the protected will never know.
I won't let their efforts burn..
the time has come and
Now it's my turn.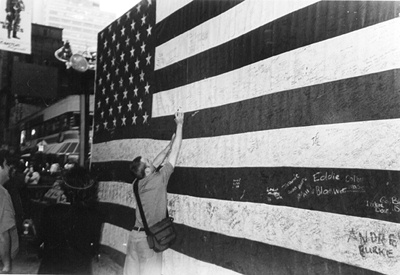 © Kyle M., Marblehead, MA