Books
June 11, 2010
I am a pirate,
A sailor,
A marine,
An animal.
My mind soaring over the words and creating amazing pictures.
The words,
Print that paints a story so vivid that you can almost be in it.
Opening the cover and stepping into the alternate universe we call pages.
Becoming whatever I want,
It's my adventure,
If its falling in love with a vampire from forks or trying to survive a killer car that hunts people down I Want to become a part of it.
Late nights,
One flash lite,
A half hour of telling myself "just one more page", but succumb to the urge to reading more.
The last page,
The conclusion of it all,
Will she fall in love with a vampire in forks?
Will the car kill again or will it be stopped?
What ever the story is, we'll go on an adventure when we open the cover and step into the alternate Universe.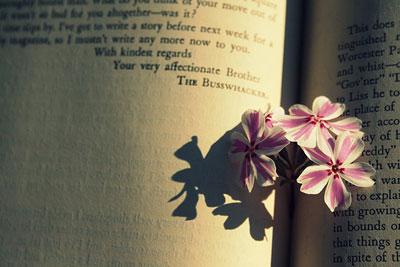 © Jordan K., Oxford, GA