Roses and Love
June 14, 2010
Why do roses
Represent love,
When roses always
Die?
Yes, roses are beautiful,
But one doesn't
Last forever.
Does love?

Is love beautiful,
Like the rose,
The red rose,
That dies?
Or is love more beautiful
That the rose
That has an end?

Why can't love
Be represented
By something other
than the dying rose?
If it can,
And it is as
Beautiful as the rose,
Then what is it?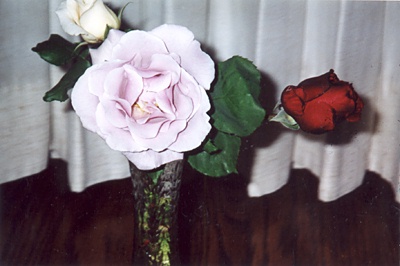 © Molly M., Palmdale, CA