Thirteen
June 13, 2010
I remember a time when,
A trip to the dentist was so much more,
When shadows were enemies,
And doors were portals and not just doors.
I remember when other worlds existed,
And you could see elves and unicorns playing.
When trolls and giants,
Dragons and evil tyrants were all mine for the slaying.
Where did those days go?
Now I can't believe in things not seen.
I wish I could go back to when I was five,
But I can't- I'm thirteen.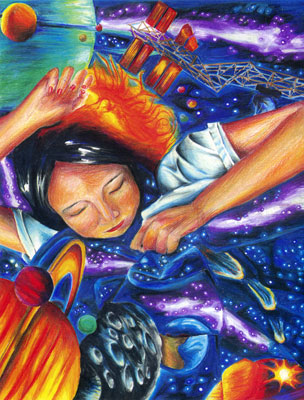 © Samantha P., Flushing, NY